Blog
>
Your hardwood flooring trends
Your hardwood flooring trends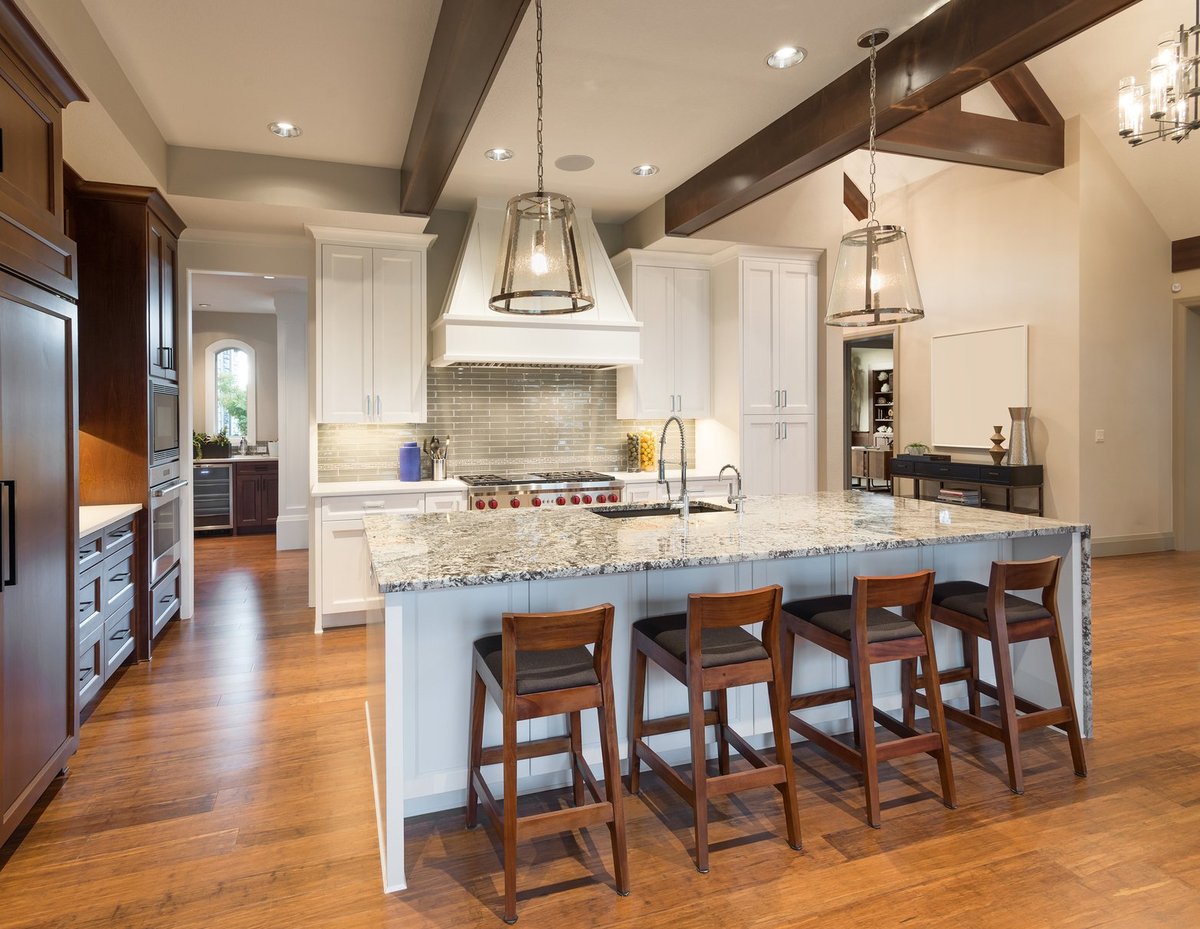 When it comes to wood flooring, the products are more customizable than you might think. If you haven't considered your available hardwood flooring trends, now is a great time to do that, so follow along for more information.
Match your décor with ease
When it comes to color, you have far more options in solid hardwood flooring than you might think. For instance, both dark and cool tones are trending as homeowners move away from warm tones in favor of browns with no undertones.
Trending finishes include those with a more natural theme, including matte, satin, and flat sheens with low luster. These options not only look better longer, but they also complement other surface types, such as poured concrete, soapstone, and honed materials.
Site finished materials are incredibly trendy, with homeowners preferring the clean lines and beautiful appearance. These products are also easier to maintain, consistently colored and finished across the room, and smoother underfoot.
Textured and wire-brushed surfaces take on a more modern appeal and offer a vintage appearance, with a more enhanced grain pattern, thanks to the brushed effect. It provides a beautiful texture without being too rough and provides a dual-toned appearance that matches a wide assortment of décor needs.
Find your best wood flooring today
When you visit Majestic Floors and More LLC, you will find a vast selection of materials that cater to your specific needs, including visuals, durability, and lifespan. In addition, our associates will help you find services to match the product you choose and answer any questions you have about them.
If you are a Madison, Middleton, Sun Prairie, or Verona resident, be sure to visit us at our showroom in Waunakee, WI, at your convenience. We hope to become your go-to
hardwood flooring company
for all your needs.