Blog
>
Can hardwood flooring be installed in a basement?
Can hardwood flooring be installed in a basement?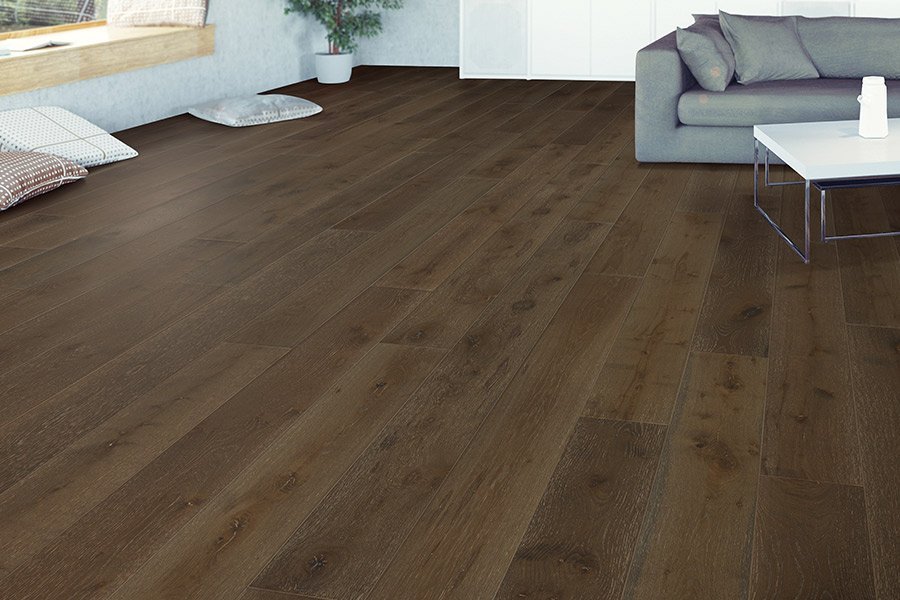 Hardwood flooring
is a diverse product line filled with various options for creating a genuinely personalized experience, no matter how large or small. Solid hardwood is a classic choice for many homeowners, but engineered wood flooring is the best option for below-grade spaces.
Wood floors offer the variety you need
Solid wood flooring is one of the most highly sought-after floor coverings on the market, offering an extensive lifespan, gorgeous visuals, and outstanding durability options. However, it does not provide below-grade installation options.
For these spaces, engineered hardwood is the perfect alternative, offering excellent protection from moisture, dampness, humidity, and temperature fluctuations. It still allows you to personalize your floors, with options for species, stain color, finish type, and more.
Flooring your basement is essential, especially if you have multiple below-grade spaces. Many
wood product floors
are available, but few offer the protections that engineered materials provide.
Installing these floors is a quicker process than installing solid wood, as engineered materials can be floated. To find out the specifications for your chosen material, be sure to speak with your flooring professional to find out all the details.
Don't forget to ask about refinishing your engineered wood floors, which can erase years of wear and damage. Once stripped, you can even change stain colors of finish types if you choose to do so.
We're here for Waunakee's hardwood flooring needs
At Majestic Floors and More LLC, we offer a wide variety of floor coverings and all the services that make your dream flooring come to life. We are dedicated to your complete flooring satisfaction, including answers to all your most important questions.
From our showroom in Waunakee, WI, we cater to the residents of Waunakee, Madison, Middleton, Sun Prairie, and Verona, WI. Be sure to
visit us
when you're ready for the best wood floors for your home.