Blog
>
Best flooring for children's rooms in 2021
Best flooring for children's rooms in 2021
Friday, March 26, 2021 8:29 AM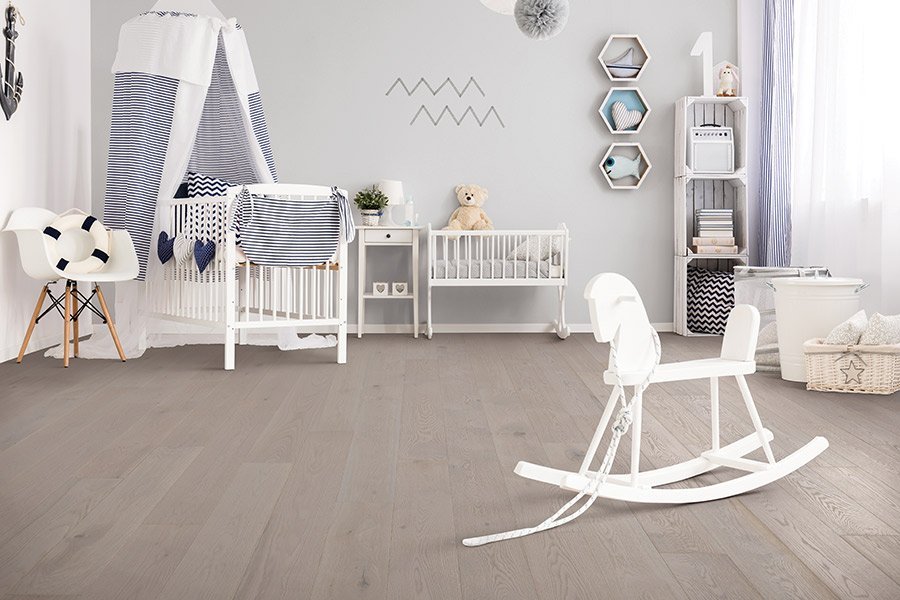 Many
flooring types
would be suitable for a child's room, but we want to consider your specific requirements and preferences for a thorough answer. Until we can talk with you about those, we will offer general information about a few good choices.
Flooring a child's room is easier than you think
One of the first materials most homeowners consider for their child's room is carpet because it offers the comfort and security that only comes from a soft surface floor covering. It's perfect for children that crawl or are learning to walk, offering a warm, safe play space in any weather. 
However, many parents are concerned about the durability of that flooring, especially if they also have pets. The combination can sometimes drastically shorten the material's lifespan, leaving you to add stain protection coatings or replace the floors sooner than you'd like.
Other durable materials include luxury vinyl planks and tile, laminate, or ceramic tile, which work very well to protect against stains, scratches, and dents. If you prefer a bit of softness on top of these hard surface options, consider placing area rugs or floor mats in the spaces where activity most often occurs.
Visit us in Waunakee for outstanding flooring
Majestic Floors and More LLC is a flooring company in Waunakee, WI, with a wide variety of floor coverings and the services that turn them into functional solutions for your flooring needs. Our associates are friendly and knowledgeable, always willing to go the extra mile to help you find the perfect materials for your floors.
From our showroom, we are proud to cater to residents from Waunakee, Madison, Middleton, Sun Prairie, and Verona, WI. Be sure to
visit our flooring store
when you're in the area for the best options for any need.